24/7 Phone Services
+90 216 405 21 55 – PBX
info@regbar.com
Caferağa mah. Albay Faik Sözdener cad. No:7/23 Kadıkoy / İstanbul - Turkey
What is epoxy coated rebar?
Regbar produced epoxy coated rebars are being manufactured as per international norms and standards.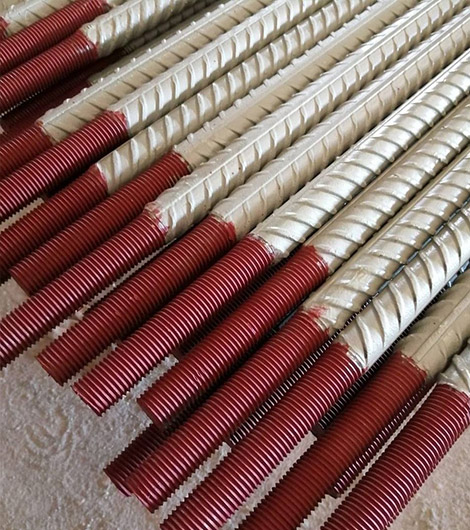 Being produced as per your project
Being produced as per internatonal norms and standards.
Resolves the corrosion problems on your buildings.
Extends the service life of your building.
Regbar produces the epoxy coated rebars as per your projct and as per the international norms and standards. Epoxy coating provides extra layer on rebar and protect your rebars against all external factors.
Epoxy coating is being used for extreme corrosive environments such as marine type buildings, and permanent anchorages. Different type and thickness of coatings are available upon request.